Email marketing stands as a potent facet of direct and digital marketing, boasting effectiveness for various reasons. Whether employed as the primary marketing tool or as a complement to other direct marketing forms, it maintains its status as a cost-efficient strategy capable of propelling sales.

With over 4 billion people worldwide utilizing email, it remains an optimal space for engaging customers with sales, marketing content, and information. Interestingly, the efficacy of email marketing appears to be on an upward trajectory. In 2022, nearly 67% of email marketers reported a surge in open rates. The unique design of email marketing, fostering direct communication between consumers and businesses, sets it apart from traditional direct marketing strategies, contributing to low unsubscribe rates. Level up Pipeline 2023 email marketing benchmarks report indicates an average unsubscribe rate of just 0.09% for North America.

Email Marketing ROI

Whether one puts faith in Level Up Pipeline 2022 data report, indicating a $40 return on investment (ROI) for every $1 spent on email marketing, or aligns with Litmus' report citing a $36 average ROI for each dollar spent, the resounding conclusion is that email marketing yields tangible results. It boasts one of the highest ROIs among various digital marketing methods, particularly beneficial for small businesses.

6 Tips To Improve Your Email Marketing Strategy: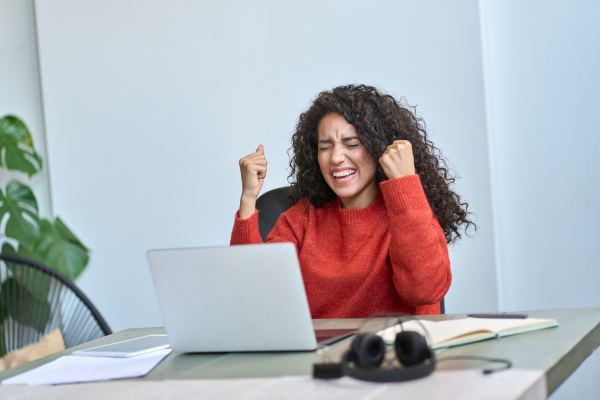 1. Leverage Specialized Email Marketing Tools
Utilize dedicated Email Marketing Software instead of standard email services like Microsoft Outlook and Gmail. These tools facilitate efficient contact list management, lead generation, and the sending and tracking of bulk emails. Many email marketing tools also offer features or integrations with other software types, such as CRM and landing page builders, enhancing overall marketing capabilities.
2. Actively Expand Your Email List
Beyond collecting email addresses post-customer interactions, actively build your email list by offering valuable content in exchange for an email address. Whether it's e-books, free trials, coupons, or webinars, these incentives can be prominently featured on your website and promoted via social media or digital advertising. As your email list grows, segmentation becomes crucial, allowing for more targeted marketing efforts.
3. Employ User-Intent Segmentation
Effective email marketing hinges on segmentation, dividing your audience into groups based on distinct interests. While basic segmentation involves categorizing audiences by purchase history, more granular segmentation by geographical location, types of purchases, and website interactions can enhance personalization. Automated segmentation, offered by some top email marketing services, streamlines this process based on sales history or user interactions.
4. Engage Readers at Every Touch-point
Creating a compelling marketing email extends beyond the email body. Enhance open rates and click-through rates by refining elements such as the "from" and subject lines:
"From": Avoid generic names; use your brand name or a recognizable identifier.
Subject line: Keep it concise and eye-catching, with the preheader line providing additional enticing information. Incorporate emojis for a playful touch.
Body text: Keep it succinct, informative, and directly leading to the desired action.
Call to action (CTA): Utilize buttons or links guiding recipients to your website, a form, or a product page. Optimize the send time, with the consensus suggesting 10 a.m. to 2 p.m. on weekdays, and Mondays being particularly favorable for high open rates.
5. Gauge Email Marketing Campaign Results
Evaluate the effectiveness of your email marketing campaigns by scrutinizing reports provided by most email marketing software. Basic reports typically include metrics like open rate, bounce rate, and click-through rate (CTR). Implement A/B testing for subject lines, body text, and CTAs to discern what resonates best with your audience. Utilize the gathered data to refine your email marketing strategy and enhance open rates and CTR.
6. Regularly Review and Refine
Bounced emails are inevitable, but their impact can be mitigated through proactive measures. Regularly review and remove bounced email addresses caused by factors like fake email addresses or blocks. This ensures that your emails reach the inbox rather than being relegated to spam folders. Periodic refinement based on gathered insights contributes to ongoing campaign improvement.


Based on my personal experience, I highly recommend considering Level Up Pipeline. This user-friendly software has proven to be effective in enhancing business performance and is easy to navigate.


---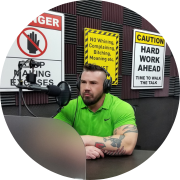 Dakota Routh
I'm Dakota Routh, an American entrepreneur, author, speaker, and internet personality. I'm the founder of Level Up Pipeline, a company that helps entrepreneurs and small businesses grow their sales. I'm also the author of three books, "Secrets of Social Media Marketing," "The Social Game," and "Grow Your Influence(rs)."