In the rapidly evolving landscape of sales and marketing, Artificial Intelligence (AI) is not just a buzzword but a pivotal force driving innovation and efficiency. Today, AI-powered tools are revolutionizing the way businesses approach tasks, personalize outreach, and predict customer behavior. In this article, we'll delve into the trans-formative role of AI in sales and marketing automation and how it can be a game-changer for your business.

Revolutionizing Lead Generation with AI
The first step in any sales process is lead generation, and AI is making it smarter and more effective. By leveraging AI-powered lead generation tools, businesses can now identify and qualify potential leads with unprecedented precision. A prime example of this is the use of AI-powered chatbots. These chatbots are not only instrumental in answering customer queries on websites but also proactive in generating leads through social media engagement.
Qualifying Leads: The AI Advantage
Once leads are generated, the next critical step is qualification. AI steps in here by intelligently assessing which leads are more likely to convert into customers. AI-powered lead scoring tools are adept at assigning scores to leads, effectively prioritizing them based on their conversion potential. This not only streamlines the process but also ensures that sales efforts are focused on the most promising leads.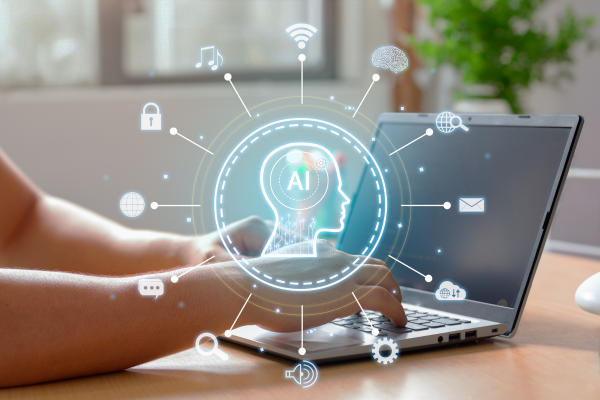 Closing Deals with AI-Powered Sales Tools
Closing deals is where the real challenge lies, and AI is up to the task. AI-powered sales tools, particularly sales playbooks, provide salespeople with detailed, step-by-step guidance on how to seal the deal. These tools leverage data and analytics to offer tailored strategies for different sales scenarios, significantly enhancing the chances of success.
Personalized Customer Service Through AI
In the realm of customer service, AI's impact is profound. AI-powered customer service tools, especially chatbots, have revolutionized the way businesses interact with their customers. These tools provide instant, personalized responses to customer queries and issues, elevating the overall customer experience.
Navigating the AI-Driven Sales and Marketing Landscape
To navigate this AI-driven landscape, understanding key terms and concepts is crucial.
Here are the top 15 keywords that every sales and marketing professional should be familiar with:
Artificial Intelligence (AI)

Sales and Marketing Automation

AI-powered tools

Lead generation

Lead qualification

Closing deals

Personalized customer service

Chatbots

Social media

Customer behavior

Lead scoring

Sales strategies

Sales playbooks

Customer interactions

Market research
Embracing the Future
As we move forward, the integration of AI in sales and marketing is not just an option but a necessity for staying competitive. By understanding and leveraging these AI-powered tools, businesses can not only streamline their operations but also provide enhanced value to their customers.

Click to transform your sales and marketing with AI, Explore the future of business success.


---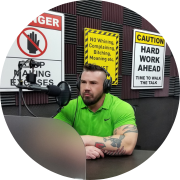 Dakota Routh
I'm Dakota Routh, an American entrepreneur, author, speaker, and internet personality. I'm the founder of Level Up Pipeline, a company that helps entrepreneurs and small businesses grow their sales. I'm also the author of three books, "Secrets of Social Media Marketing," "The Social Game," and "Grow Your Influence(rs)."